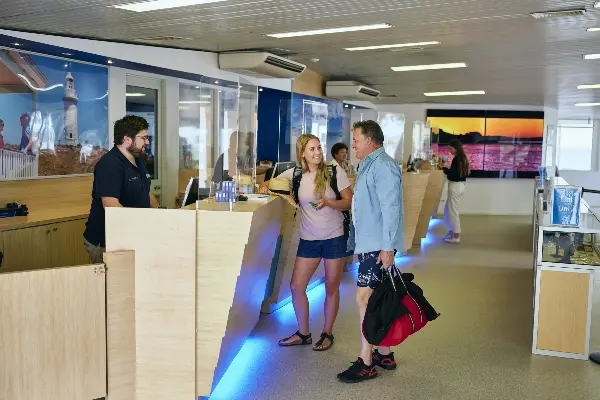 How to check in once you arrive
Once you arrive on the island, make your way to the Visitor Centre to check in.
Photo ID is required for registration by the person who made the booking.
Upon registering, you will receive a sticker to attach to your tent once it has been erected.
All tents must be situated within the area of the site booked.